When we start to be interested in trading bots, we realize that there are many of them with their own characteristics. In this article we will introduce you to the different categories of trading bots.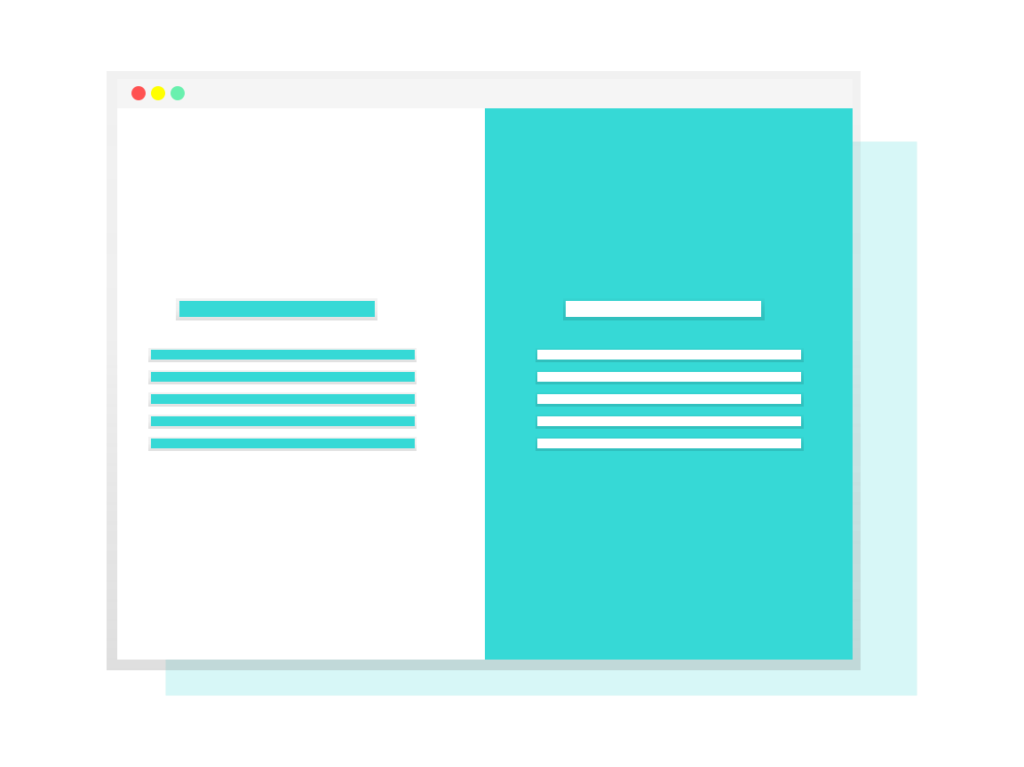 Open source trading bots
Open source trading bots are free software that you can install and configure for free. They usually offer many features and one of their strong points is customization. On the other hand, you usually need a minimum of technical knowledge to install and configure them. The configuration of the strategies is usually done with code or pseudo code, although in some cases you can download strategies from the Internet. Deployment is also to be taken into account. In general, one avoids deploying this type of software on one's personal computer, as one would not be able to turn it off and would be dependent on one's personal environment.
Cost : free (unless deployed on a dedicated server)
Examples : Freqtrade ([Tutorial] Your first trading bot with Freqtrade) , Zenbot, …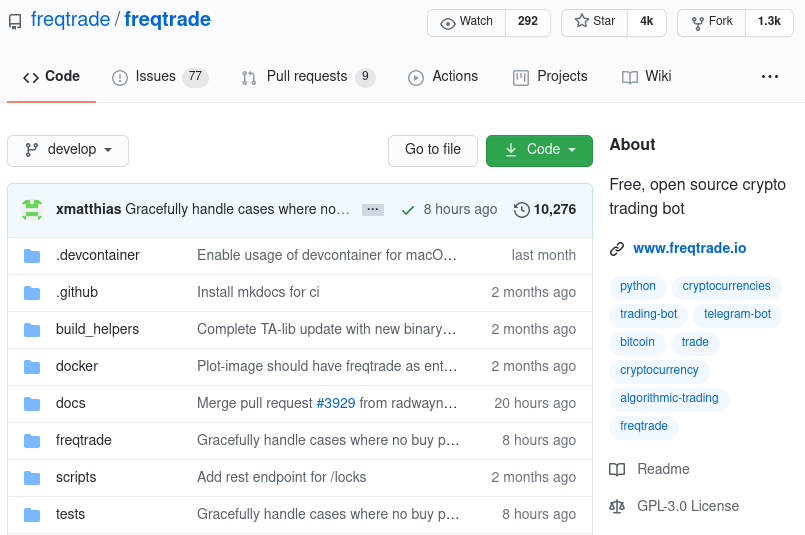 Customizable online trading bots
Many services offer customizable online trading bots. Compared to open source trading bots, you can also customize them, but you don't have to worry about deploying them. The company takes care of their execution and maintenance in the cloud. Some are distinguished by 100% visual interfaces where you can configure and customize your trading bots without technical knowledge. This is for example what we offer at Botcrypto.
Cost : a subscription (starting at $10 per month in general) or fees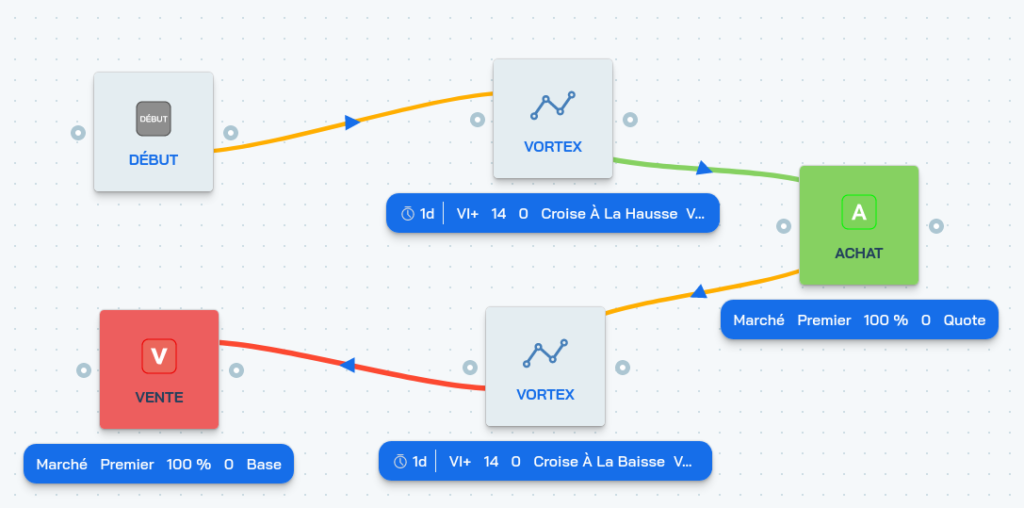 Ready for use online trading bots
The trading bots that we call ready for use are among the easiest to handle. Their developers have developed one or more strategies that you don't usually know and control. Once you set up your trading platform, everything is automatic. There is no need for technical knowledge, but you must have absolute confidence in their developers since you don't know what the applied strategy is.
Cost : a subscription (starting at $10 per month in general) or fees
Copy trading online trading bots
Copy trading consists in replicating the actions of other traders considered competent. Some companies have replicated this model with trading bots: some traders create trading bots (with or without a visual interface), others replicate these trading bots (but without knowing the behavior of the strategy). It is in fact a mix between the two previous categories, customizable trading bots and ready for use trading bots. You usually have a marketplace, where you can access all available trading bots, which are usually rated by their users.
Cost : a subscription (starting at $10 per month in general) or fees
Scams
Unfortunately, trading bots attract many investors who think they can get regular income easily. That's why there are many scams in the world of trading bots. Avoid services that promise guaranteed performance, and be very careful!
Cost : everything 🙃