Dear readers,
France is now running into its second lockdown due to COVID-19. So I offer you to leverage your time during this period to learn and improve your knowledge and trading skills with the LOCKDOWN Contest. It's a playful and useful activity for everybody expecting to make money with automated trading in the future.
We organize a special trading contest during the whole lockdown period on botcrypto.io. As other trading contest, it's free and without risk. Challengers will compete to increase as much as possible their virtual wallets on actual crypto markets.
It's a great opportunity to learn about trading, discover technical indicators, testing strategies and be ready to start trading for real afterward.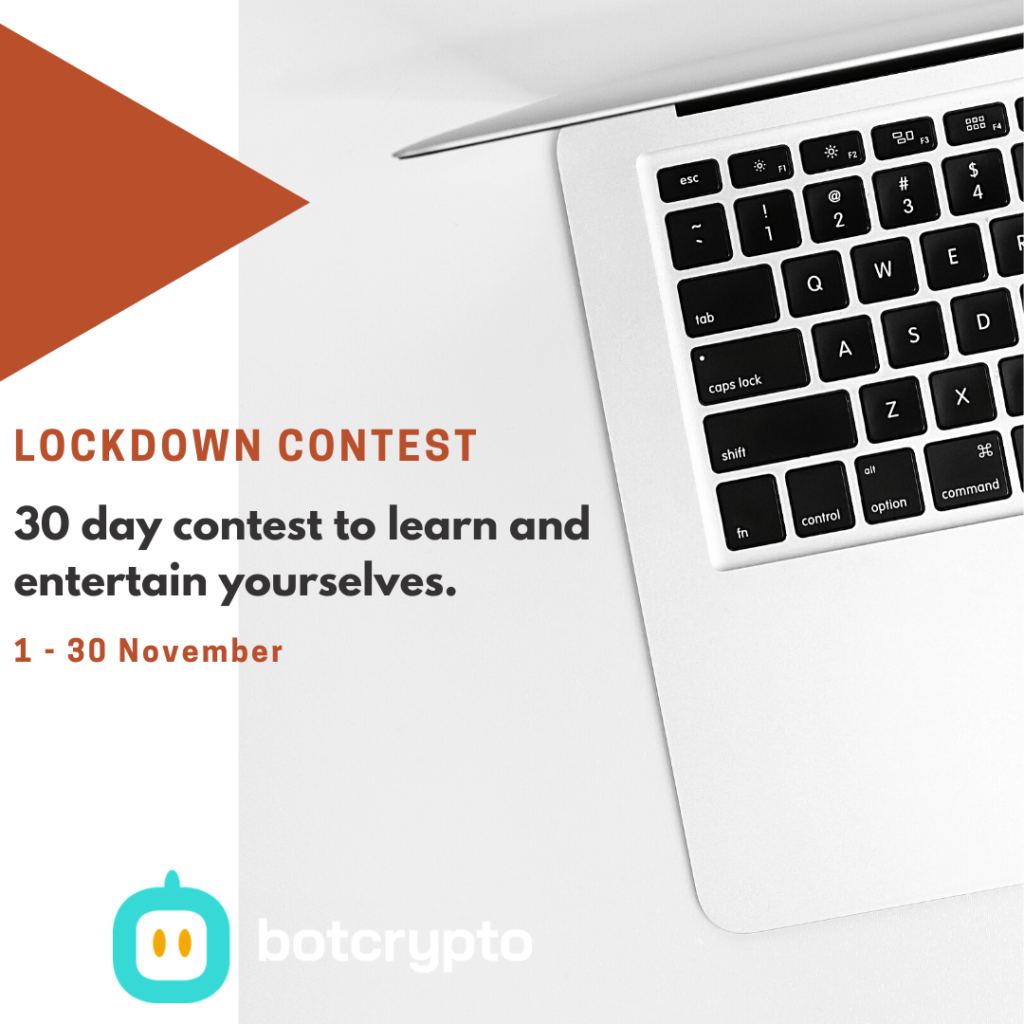 You can register for free now → https://botcrypto.io/contest/5
We wish you to challenge yourself making your time as much profitable as possible during this period!
After the LOCKDOWN Contest, we will interview the challengers and share our best feedbacks with our community on Discord.
Gold, Silver & Bronze subscriptions will be granted to the first, second and third users in the ranking.
Thanks for the reading. I wish good luck and good health!