This article is about the API https://plugin.botcrypto.io designed to manage wallets and bots at scale on your botcrypto account.
Why a "plugin"?
This plugin API allow you to to use Botcrypto services without using the botcrypto.io website.
Therefore we offer new way to use Botcrypto.
Indeed, with this plugin you can easily add new wallets ("portfolios") and create new bots. So for example you can automatically start a new bot when a new pair is available.
Moreover, the ability to manage wallets & bots at scale through an API offer new perspectives. You can image to do the trading of all your family on Botcrypto quite easily. 😉
How it works?
We develop and maintain the service at https://plugin.botrypto.io. You will find a documentation with the available endpoints for each version.
Each action, like "create a portfolio", is processed like on https://botcrypto.io. So you will retrieve on the website all wallets & bots created using the plugin API.
It is not possible to manager your strategies ("automates") yet. So you must have already a strategy on botcrypto.io to be able to create new bots. Also, it is not possible to create demo portfolio.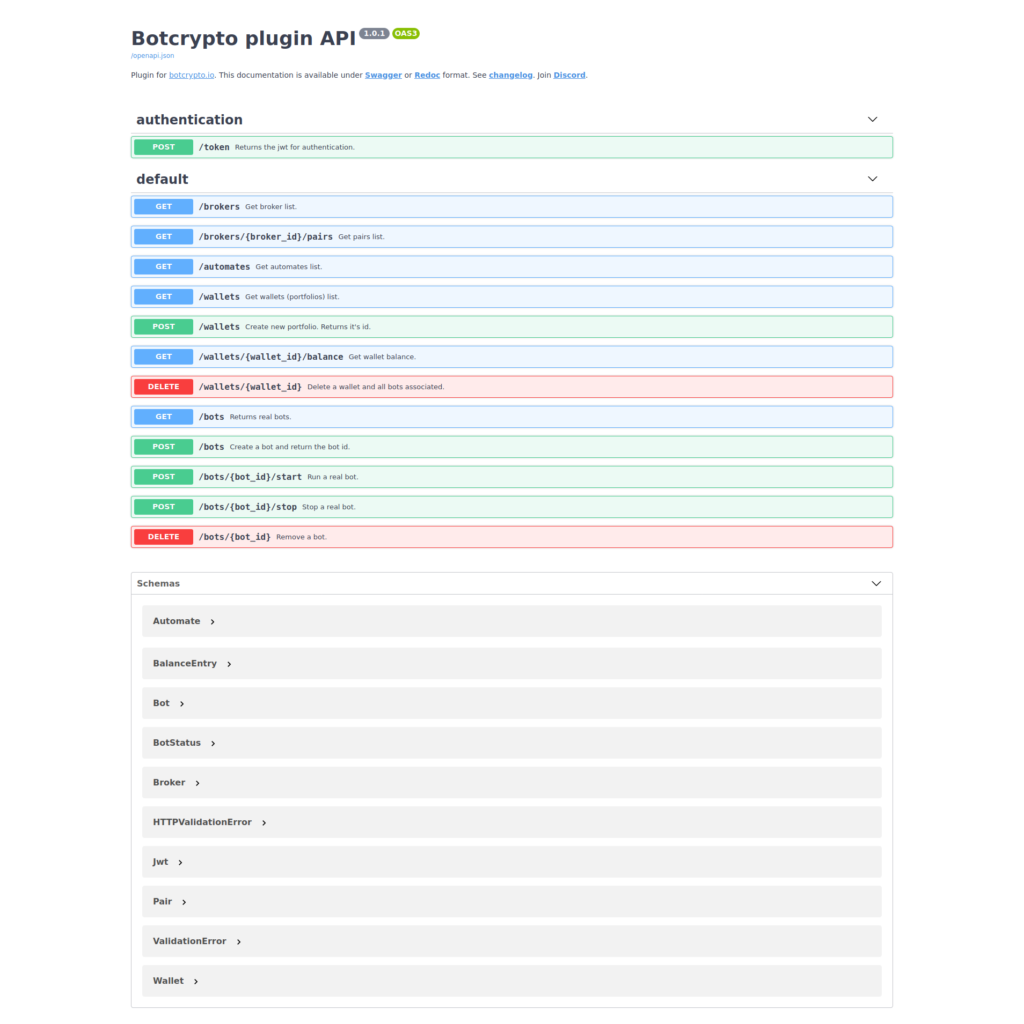 Disclaimer
Same restriction as Botcrypto applies and deny of service may imply your account to be ban. If your account is ban, then you also lose access to the website.
Professional are invited to contact us: [email protected].
Please join our Discord to be updated: https://discord.gg/8xDp3fa