We are very pleased to introduce today our referral program. And for the occasion, we are organizing a contest with 50€ of Bitcoin at the end!
Invite your friends to Botcrypto and earn money every time they subscribe!
How does it work ?
We work day after day to build the best platform for creating and customizing trading bots. Since the first version, the functionalities have multiplied, many technical indicators have been added, the interface has been redesigned, … We think that Botcrypto has reached a certain maturity and our goal is to improve the distribution of Botcrypto. That's why we have designed this referral program. Of course, we will continue to improve your trading experience!
But then, how does it work? To invite your friends, all you have to do is to share your referral link that you can find in your account settings under the heading Referral. Each person who registers thanks to your referral link will automatically become your godson. Each time one of your godson subscribes, you will receive 10% of the subscription amount.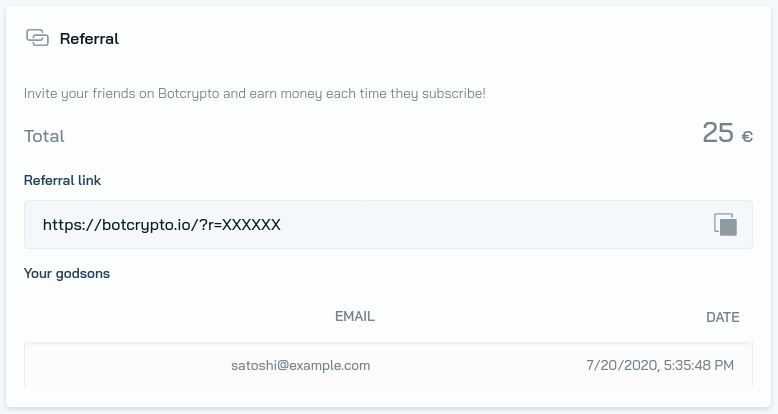 All the details can be found in the dedicated article on our help center. Older people will remember that a referral program was already in place in 2018 for the beginnings of Botcrypto. It was not very interesting and has since been deactivated because it was not what we wanted. But don't worry, all your former godsons are already integrated into the new referral program.
And the contest ?
To celebrate this launch, we are organizing a referral contest. The principle is simple, the first person who invites 5 godsons from today on Tuesday, July 21st at 18h00 (Paris time), will win 50€ in Bitcoin. To be valid, these 5 godsons must take a paid subscription.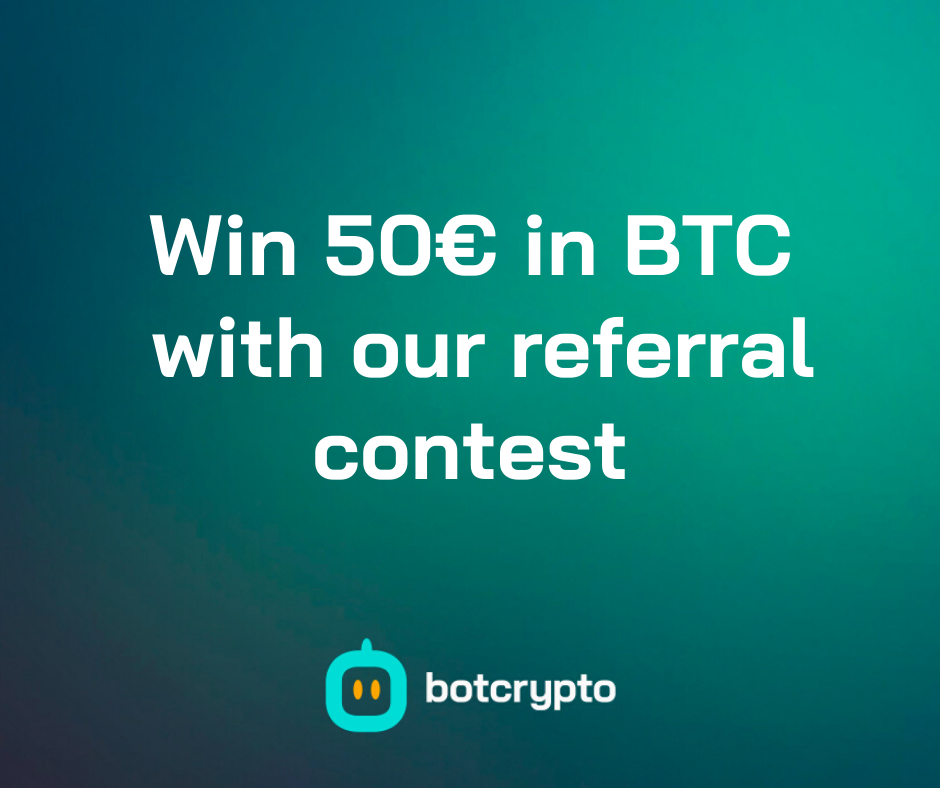 It is forbidden to invite the same person several times, several members of the same family (on the basis of the family name), and of course to invite oneself. The team reserves the right to verify the existence of godsons and to refuse any fraudulent participation.
So, are you ready ? Let's go !