We are very pleased to announce the launch of a new bitcoin and cryptocurrency trading contest, the Back 2 School Trading Contest. This is the perfect opportunity for all traders to get back on the markets after the holidays, to progress in a friendly atmosphere and above all to try to win the 1000 USDT that we are putting at stake! More details below.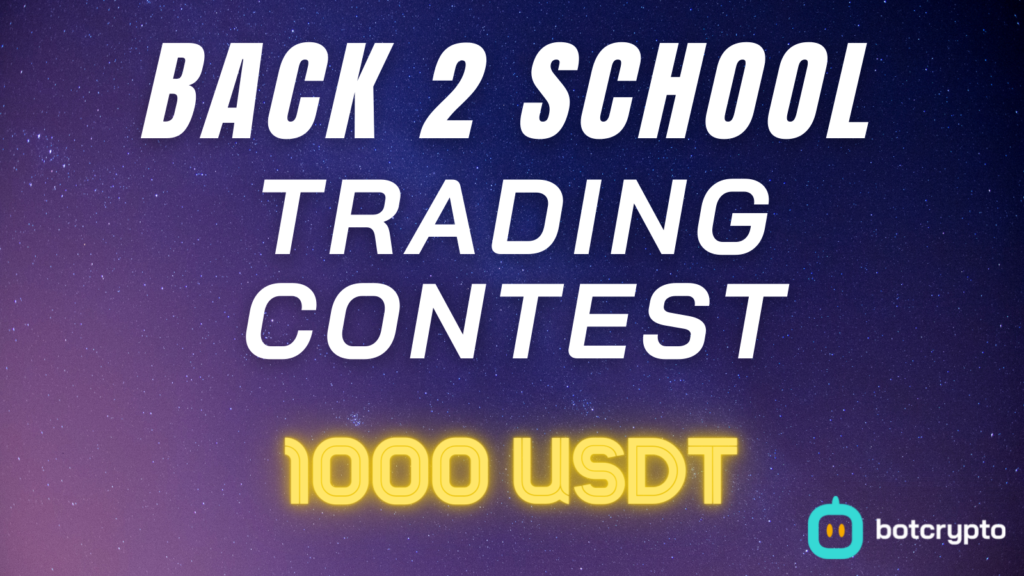 Rules
Your goal? To make the biggest profit in 1 week with 2 BTC. You will start with 1 virtual wallet of 1 BTC on Kraken and 1 virtual wallet of 1 BTC on Binance to be able to take advantage of the different pairs on these platforms.
All cryptocurrencies pairs available on Botcrypto are allowed.
All cryptocurrencies exchanges available on Botcrypto are allowed.
All strategies are allowed.
Trading bots are allowed.
Manual orders are allowed.
Start date : 09/10/2021 19:00 CET
End date : 09/17/2021 19:00 CET
Additional rules can be found on our Helpdesk. Botcrypto reserves the right to change the rules and exclude participants at any time.
Prizes
To reward the best traders, we are offering 1000 USDT which will be distributed among the winners.
1st place 500 USDT
2nd place 300 USDT
3rd place 200 USDT
You read that right. Virtual trading, but real earnings! Are you interested? Then take advantage of the next few days to practice creating trading bots with Botcrypto, and register now for the contest!